Origincell Technology Group Co., Ltd.
The Origincell Technology Group Co., Ltd was co-founded by well-known entrepreneur Mr. Qu Jianguo and the listed company Canature (stock code 300272) in July 2014. With an initial investment of 1.5 billion yuan and its headquarter located in the core area of Zhangjiang Science City, it owns three parks including the Origincell Industrial Park, Science Park and Pharmaceutical Park, covering a total area of more than 80 mu. With the creation of the nationwide 1+ N standardized intelligent and industrialized cell bank network as its core business, the group has first built up an unmanned 5G automatic cell bank as a demonstration. Along with the requirements of business development, the group has successively established Origincell, OriCell Therapeutics, Yuantian Biotech and Geneyyouths of the ecosphere enterprises, with the business fields covering third-party cell storage, automatic biological sample storage equipment, tumor immunotherapy drugs, cell preparation factories, biological skin care products, industrial parks, etc.

Qu Jianguo, the founder
Entrepreneur with a strong sense of social responsibility
As a business founder and entrepreneur with a strong sense of social responsibility and career spirit, he used to successfully create two listed companies, two public foundations, and is now working as chief engineer of Origincell Company. With 4 thirtee
1973-1986
1987-2001
2001-2014
2014-until now
Start a township enterprise to lead the people out of poverty
In 1973, he founded a wood factory and served as the factory director; in 1983 he worked as the team leader of Pudong Qiaolong Industrial Company and manager of the village industrial company. In 1985, he was appointed as the deputy head of Sunqiao Township, Pudong District, Shanghai. He presided over economic work and achieved outstanding performance, turning the township into one of China's first 10 townships surpassing the economic volume of 100 million yuan.
Start-up Shenhua company joins the pilot economic reform
Created one of the earliest listed companies in China-Shenhua Industrial (stock code: 600653) which was included in the batch of the first public listing of Shanghai Stock Exchange, and was one of the earliest eight listed companies in New China, commonly known as "the old eight shares" , and ranked fifth in the top 100 listed companies in mainland China in 1998.
Started Canature to devote himself to green home-life
Initiated the concept of "clean water in the whole house for a healthy family" and worked as the chief manager; the business was listed in the Startup Edition (stock code 300272) in 2011 and became the first listed company in China's home water treatment industry.
Started Origincell with commitment to the big health industry
Advocated the "cell bank" of third-party cell storage so as to "store the original cells and preserve the energy of life", devoted himself with innovation to the big health industry of life technologies.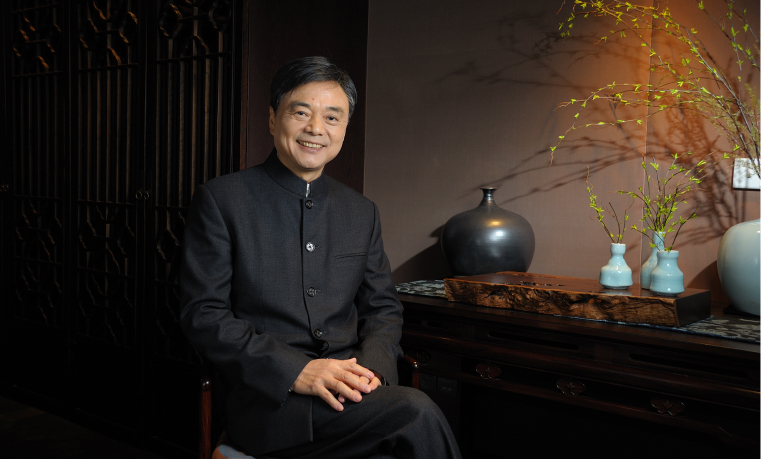 In 1993

established the Jianguo Public Foundation

In 2004

established Nature & Health Foundation
Development History
2014

2015

2016

2017

2018

2019

2020

2021

2022
2014

Origincell Technology Group Co., Ltd was officially established

Invested in Astro Air to develop emergency medical assistance services

2015

Shanghai Origincell Medical Technology Inc. was official established

Co-sponsored the "Changzheng-Origincell Clinical Research Center" with Shanghai Changzheng Hospital to render support to the translational medicine research in the fields of immune cell and stem cell therapy

Cooperated with Zhongshan Hospital of Fudan University in the establishment of the Cell Therapy Center, to conduct the clinical researches on liver cancer cell therapy

Acquired Shanghai Haitai Pharmaceutical Co., LTD and established the Origincell Industrial Park Base

2016

Invested in the AppliedStemCell Company in California, USA

Shanghai Yuantian Biotechnology Co. Ltd was officially established

Became a strategic partner with University of Washington to jointly build a cryogenic bio-freezing technology platform

The million-level automatic biological samples co-built with Changzheng Hospital were officially launched

2017

Official establishment of Shanghai Origincell Biological Cryogenic Equipment Co., Ltd

Designated as "Pilot Unit for Cryopreservation of Immune Cell" by Shanghai Quality Supervision Administration

2018

Official establishment of Origincell Bank Co., Ltd and Origincell Biostorage (Shanghai) Co., Ltd

2019

Chinese Medical Information and Big Data Association approved the establishment of the Committee of Experts/Joint Working Committee for Cell Biological Resources and Biomed Innovation

Cooperation with Shanghai General Hospital to jointly establish Cell Therapy Clinical Research and Translation Center

Official establishment of Geneyyouths Biotechnology (Shanghai) Co., Ltd

Joint Innovation Center and Laboratory co-established with China Telecom, Shanghai Jiaotong University, SIPAI and the Swiss ABB Company

Origincell project got a contract in the theme activity of Approaching the Four Major Constructions in Zhejiang, and established the Origincell (Lishui) Industry Development Co., Ltd

2020

The first clinical-level and unmanned fully automatic 5G cell bank was officially launched

Origincell Science Park was inaugurated

Signed the Medical-Enterprise Project Cooperation Framework Agreement with Lishui People's Hospital and launched the Ark Plan project

The Origin New Cell-Life Science Museum was rated as the 2020 Pudong New Area Science Base

Signed the strategic cooperation framework agreement with Kunming Municipal Government

Won the third prize of the medical and health challenge in the 3rd "Blooming Cup" 5G Application Competition held by the Ministry of Industry and Information Technology

2021

"Origincell Public Lecture" was officially launched

Origincell Medical Technology Co., Ltd was officially renamed "OriCell Therapeutics (Shanghai) Co., Ltd"

Worked with Shanghai East Hospital of Tongji University to establish "Shanghai Stem Cell Clinical Diagnosis and Treatment Engineering Research Center" to conduct researches on key generic stem cell technologies and clinical translation

"Origin New Cell-Life Science Museum" was rated as Pudong New Area Students' Social Practice Base

Acquired Shanghai GeneMedix, and the Origincell Pharmaceutical Park was inaugurated

Officially launched the "Ark Plan" project with Lishui Maternity and Child Health Hospital

2022

"Origin New Cell-Life Science Museum" was selected into the "Top Ten Industrial Tourism Routes of Shanghai"
Enterprise Culture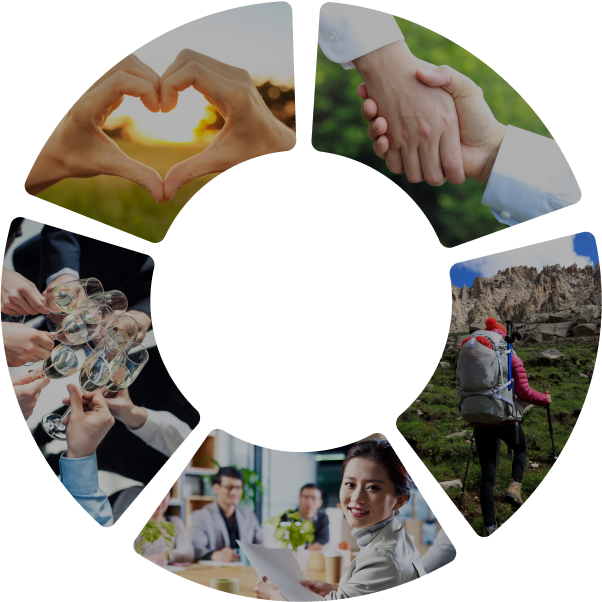 Honesty

Harmony

Diligence

Dedication

Sharing Spirit
Culture Core

The harmonious trinity of Innovation, Creation and Entrepreneurship

The extended family of solidarity and equality

The sharing culture of thinking of others first and reaching common prosperity
Management Concept
The Family Culture

Regard the enterprise as "home", work in joint hands with others, and share the achievements.

The Supervisor Responsibility System

Promote the awareness of employees to be little masters of the enterprise with responsibilities, rights and achievements.

Do a good job

As publicist, salesperson, and attendant.

Do a good job

In both concrete personal tasks that can create value and be quantized, and team services including helping other colleagues.
Group Honors & Certificates
Acceptance of the pilot project of standardization of immune cell cryopreservation

ISO9001 quality management system certification

Origincell Honor Certificate awarded by University of Washington, USA

Shanghai Up-to-Standard Enterprise in Harmonious Labor Relations

Shanghai Women's Civilized Post

"Blooming Cup" 5G Application Competition

Shanghai Science and Technology Enterprise Outstanding Contribution Award

Ten Years' Contribution to the Industry of Cell Therapy

Pudong Nea Area Enterprise Culture Outstanding Achievement

Outstanding Achievement at the 30th Anniversary of Pudong Development and Opening-up

Advanced Collective in the fight against COVID-19 outbreak