OriCell Therapeutics Profile
Formerly the R&D center of Origincell Technology Group, Shanghai Origincell Medical Technology Inc. was established in 2015. In 2019, with the support of the Origincell and venture capital firms such as Qiming Venture Partners, it focused on the core business of the research and development of tumor immune cell therapy products, and was renamed OriCell Therapeutics in 2021. OriCell Therapeutics is ommitted to developing novel immunotherapies.
Through independent innovation, OriCell has built several patented technology platforms for pharmaceutical R&D based on tumor cell immunotherapy. Achieving a breakthrough in the effectiveness of CAR-T treatment of solid tumors in aspects such as antibody sequence screening & development, tumor immune microenvironment regulation, T cell infiltration and killing ability, and has obtained positive data on safety and effectiveness in the explorative clinical studies. Among them, the exploratory clinical research presented positive data on Ori-C101, a CAR-T product targeting liver cancer, and was shown in ASCO 2021. Result of phase I open-label single arm study of Ori-CAR017, a product targeting relapsed/refractory multiple myeloma was given the opportunity of an oral presentation at the ASCO 2022 conference. OriCell's self-developed bispecific monoclonal antibody(PD-L1/4-1BB) drug YN051 (ATG101) was licensed to Antengene (B.6996) for further development at the price of an initial payment plus milestone totalling 142 million US dollars, and this project has obtained registering clinical trial permission in Australia, the United States and China.
At present, OriCell Therapeutics boasts of more than 10 cellular drugs and BsAb drugs mainly for the treatment of solid tumors, and focuses on liver cancer, ovarian cancer, gastric cancer, cervical cancer, non-small cell lung cancer, multiple myeloma, etc. OriCell Therapeutics has been upholding the enterprise vision of "becoming the driving force of innovation and development of the world's tumor immunotherapy treatments", endeavoring constantly explore and develop innovative cell immunotherapy drugs for tumors with good curative effect, differentiation, affordable costs, and progressing continuously for establishing a new phase in "innovative drugs made in China".
National High and New Technology Enterprise

Partner of Shanghai Cell Therapy Clinical Translation Engineering Technology Research Center

Shanghai Academician (Expert) Workstation Station-establishing Entity

Pudong New Area Enterprise Post-Doctoral Research Center Station-establishing Entity

Science and Technology Commission of Shanghai Municipality "Sci-Tech Innovation Action Plan" Biomedical Science and Technology Supporting Special Undertaker in 2019 and 2021

Pudong New Area Key Sci-Tech Entrepreneurial Enterprise Subsidized Unit in 2019

2020 Shanghai Sci-Tech Innovation Occupation List Owner Unit

Science and Technology Commission of Shanghai Municipality "Sci-Tech Innovation Action Plan" Sci-Tech Middle and Small-sized Enterprise Technology Innovation Funding Project Undertaker in 2020 and 2021

2020 the13th "Zhangjiang Pharmaceutical Valley Cup" Biomedical Experiment Skill Competition 1st Team Prize Winning Unit

2021 the 10th China Innovation and Entrepreneurship Competition Biomedical National Contest "Excellent Enterprise" Award Winning Unit

2021 Yangtze River Delta Women Sci-Tech Innovation and Entrepreneurship Competition Gold Award Winning Unit

2021 Shanghai "Specialized Refinement Differential Innovation" Enterprise

Lots of team members have won honorary titles such as Shanghai Chief Technician, Pudong New Area Sci-Tech Talent, Pudong New Area 30th Anniversary of Development and Opening-up Excellent Sci-Tech Worker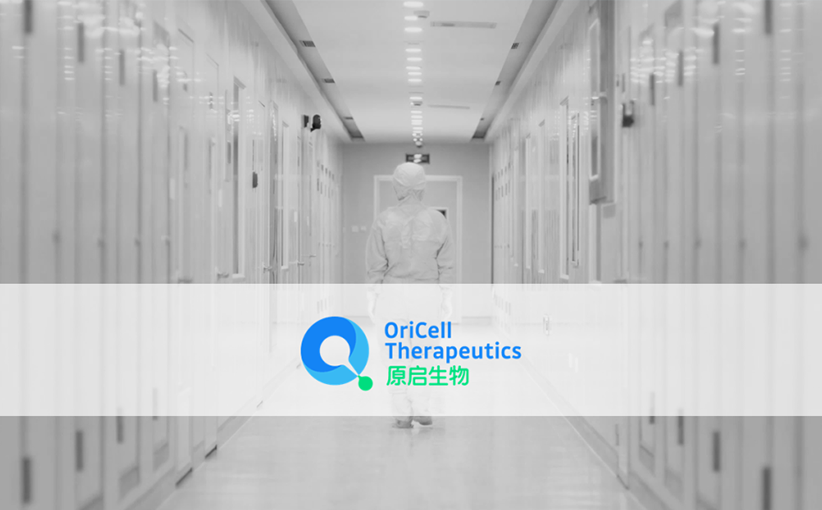 Product Pipelines
Focusing on the unmet clinical treatment needs of liver cancer, ovarian cancer, gastric cancer, cervical cancer and non-small cell lung cancer, OriCell Therapeutics has developed and originated dozens of independent innovative cellular drugs and monoclona
Antibody Product Pipeline
CAR-T Product Pipeline
Novel and proprietary CAR structure as an effective defence against the immunosuppression of TME

TIL Product Pipeline
High-rate enhancement of the tumor-killing activity and purity of TILs, with definite composition and controllable quality

Antibody Product Pipeline
Independent development of innovative antibody with superior performance based on a large and diverse antibody library/ CAR-T drug candidates

Three Technology Platforms
Ori®Ab antibody discovery technology platform

1011full human antibody phage display library, 1010 nanobody library and antibody engineering technology platform have been built

A series of independently innovated antibody drug candidates of superior performance and CAR-T cell target antibody have been originated

Ori®Car high memory high energy CAR-T technology platform

Multi-fold increase of the memory immune cell expansion efficiency

Effective defense against the immune negative environment of solid tumors

Enhance the efficacy and durability of CAR-T

Highly effective tumor suppression and recurrence prevention

Ori®TIL cell effective expansion stable controllable culture platform

High-rate increase TIL cell expansion number

Quality attributes and technique parameters break the bottleneck of the industry

Effective guarantee of the clinical effect and safety of TIL therapy

Young TIL cells strengthen tumor killing activity